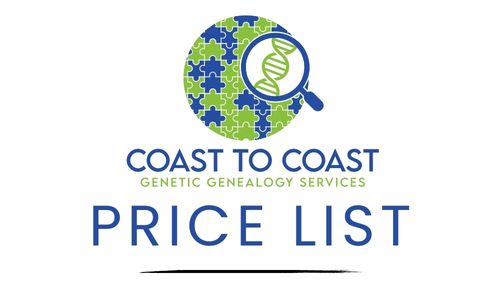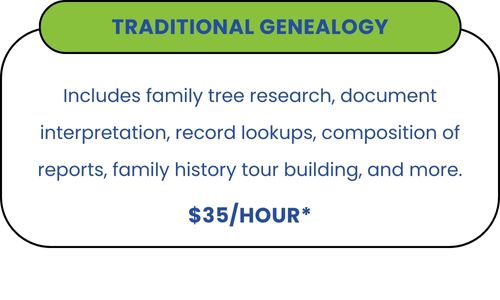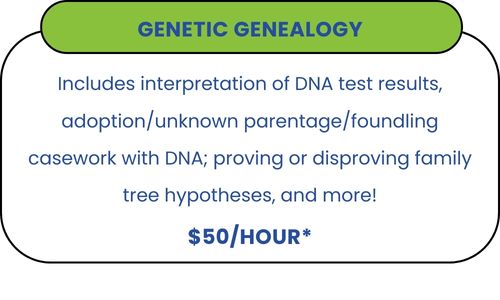 You can find a downloadable version of our price list here.
To book your free 30-minute consultation, contact us! We'll work with you to understand your unique needs and craft a personalized research plan that meets your goals.Thank you for considering us as your trusted genealogy partner.
*We require an initial four-hour research block for traditional and genetic genealogy, along with a small retainer fee, to ensure your project receives the focused attention it deserves. We want to be upfront and transparent about our process, so if you have any questions or concerns, don't hesitate to ask!